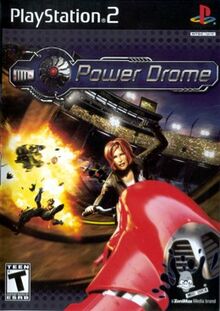 A remake known as Power Drome was released for the PlayStation 2 and Xbox in June 2004. A PC version was released in August 2005 only in Europe. It was developed by Argonaut Sheffield, for whom Powell was studio head. Mud Duck Productions published the game in North America, Evolved Games in Europe and the PC version was published by Zoo Digital Publishing. Venues for racing still only number six, but reverse and mirrored courses bring the total of unique routes to 24. The previous version's customisation was completely dropped in favour of a focus on racing skill.
Ad blocker interference detected!
Wikia is a free-to-use site that makes money from advertising. We have a modified experience for viewers using ad blockers

Wikia is not accessible if you've made further modifications. Remove the custom ad blocker rule(s) and the page will load as expected.