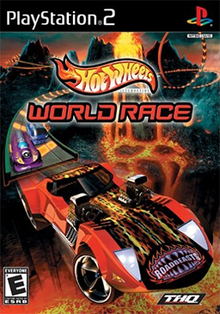 Hot Wheels World Race (known as Hot Wheels: Highway 35 World Race in Europe) is a racing video game developed by Climax Group and published by THQ. The game is based on the movie of the same name that was released by Hot Wheels and Mainframe Entertainment, and 35 Hot Wheels toy automobiles were released in conjunction with the TV movie to coincide with the 35th anniversary of the creation of the franchise. The game was released in 2003.
Ad blocker interference detected!
Wikia is a free-to-use site that makes money from advertising. We have a modified experience for viewers using ad blockers

Wikia is not accessible if you've made further modifications. Remove the custom ad blocker rule(s) and the page will load as expected.